Wedding Ceremony
Weddings are uncommon events in our lives since they bring feel-great minutes for our brains and taste buds. The nature of food and refreshments matters the most for us during wedding occasions. Along these lines, it is clear for individuals to put resources into the best catering administrations.
Ring Ceremony
Ring/Mehendi Ceremony is one of the huge occasions in Indian culture. It is praised by the lady's family to prepare the lady for the wedding. During this occasion, we assist the lady of the hour's family with setting up the best and luxurious cooking styles to make it important. Make your guests happy with our vast and delicious menu items.
Birthday Celebration
Birthday events are viewed as the main days of our lives. We as a whole love to praise birthday occasions with a lot of fun and euphoria. The inflatable's, cakes, blossoms and surprising dishes are the chief highlights of a birthday celebration. Food is something which charms each one. Helping to make your birthday memorable.
Sacred Thread Ceremony
With exceptional events come extraordinary commitments. The blessed string or Upanayanam is an occasion which is of great centrality in a child's life and Glorious Catering can affect it astonishingly logically stand-out by assisting you to manage the occasion in an issue free way. Make your celebration memorable with us.
Corporate Party
Regardless of whether you're arranging a significant conference, organization lunch meeting, representative appreciation, or a yearly corporate gathering, we comprehend there's a ton riding on your decision of corporate cook. You need corporate caterers that are on schedule, sensibly valued, and above all – delicious food.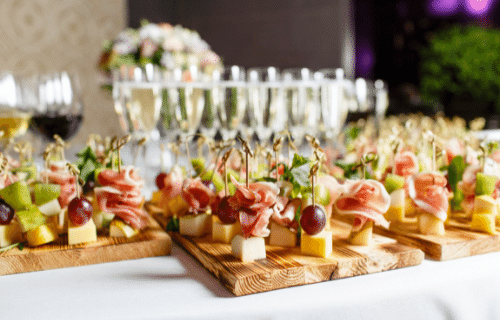 Special Party
Holding a success party or throwing a party for a bachelorette party or celebrating achievements, we are here to help you with your catering to serve the best in class dishes for the best class guests of yours. Make your guests satisfied with the mouth-watering dishes available on the menu and don't forget the deserts.